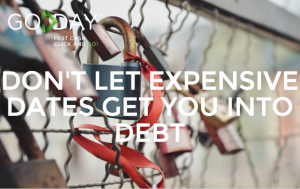 Whether it's a first date or an anniversary date, going out can be pricey. So instead of worrying about the bill, there are some key things you can do to budget for date night. That's why we have thought of all the things you should look for when getting ready to go out to make sure you don't blow your budget.
Food
Going out for dinner is a staple when it comes to dates, and depending on the restaurant it can also cost you. Appetizers, beverages, sides, entrees, and of course desert, all of these things can add up quick. We've already created a list of the best bang for your buck restaurants in Toronto, which gives you some great options of where to go for a bite to eat when you're looking to stay on a budget, but there are other things you can do when going out to eat to not break the bank. Share an appetizer instead of ordering individual ones, look out for what's included in the meal and what sides count as extras, or share a dessert. There are many restaurant events like this such as Summerlicious/Winterlicious in Toronto and Dine Out in Vancouver, where local restaurants offer exclusive dining menus for a price fixed amount that also include all three courses, appetizer, entrée and dessert, all for a set price amount. Events like this are a great time to go for dinner while saving some cash.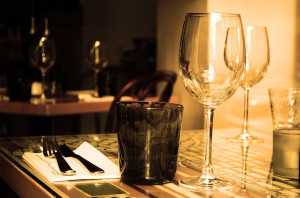 Photograph via Pixabay
Local Events
No matter where you live, there are always events you can attend. Heading to the movies, comedy shows, or concerts, if you time these events right, you can save a few bucks all while getting the same experience. Most movie theaters have "cheap movie" nights where your movie ticket is a discounted price on a certain day of the week; the same goes for comedy shows like Absolute Comedy in cities like Kingston, Ottawa, and Toronto. For the most up to date list of local events, make sure to check out local blogs such as Vancity Buzz or BlogTO as they will have a calendar of events with a variety of things to do so you can budget accordingly.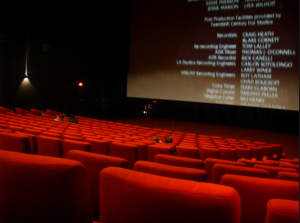 Photograph via Wikipedia
Attractions
Museums, aquariums, national parks, landmarks, and natural wonders, no matter where you are in Canada, there are countless attractions that are great for any kind of date. From the beauty of historical Quebec City to Niagara Falls, there are many things you can do as a great date that doesn't have to break the bank. With doing a little bit of research, there are free options in every city for you to explore as great date options. Make sure to check out your local tourism websites local blogs such as Vancity Buzz or BlogTO for the latest on events and attractions. We've also written about free winter activities in Toronto, where you can get some great tips of things to do and look out for all year round. Whether it's going for a walk in Stanley Park or checking out the view in Lake Louise, it doesn't have to cost you to have great date.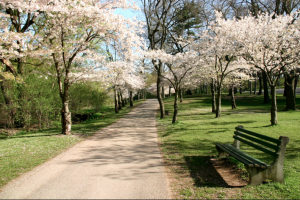 Photograph via Flickr
The greatest dates don't have to be the most expensive. There are many ways to save money while enjoying yourself. Remember the staying at home for dinner and a Netflix is always an option; along with, make sure to check out online deal sites as well for any local deals for restaurants or shows.
What are your favourite date ideas? Let us know in the comment section below.