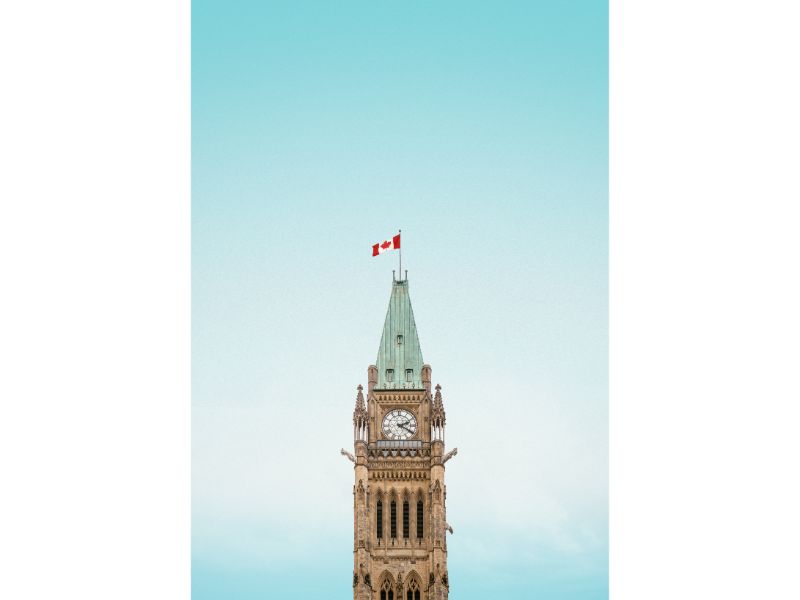 The value of Ottawa payday loans is sometimes misconstrued due to the poor practices of a few bad lenders. That's unfortunate, since they do have a place in the lending market.
If you've steered away from payday loans, you might be surprised just how handy they can be. However, you need all the facts and not the fiction that abounds on the internet. Without this, it would be impossible for you to make an informed decision.
Consequently, we're debunking some of the misinformation you'll find about Ottawa payday loans online. We're also pointing out a few limitations and why they're important. This should give you a better idea of whether they might be a good solution for you.
#1 All Payday Loan Lenders Are Crooks
We'll be the first to admit that some lenders are disreputable. They don't care about the customer, only want to make a quick profit, and will do anything to recoup their money.
However, times have changed and many payday loan lenders have proven themselves as reputable, professional, and customer-oriented. They belong to industry organizations and use best practices. Plus, they're not afraid of scrutiny and get accreditation through organizations such as the Better Business Bureau.
#2 Payday Loan Lenders Don't Have Government Oversight
Most areas in Canada, including Ontario, require payday loan lenders and brokers to have a license. This applies regardless of whether they operate in-person or online.
Nonetheless, some lenders operate illegally online. They don't bother getting a license, since government oversight is tight, detailed, and demanding.
If you borrow from one of these unlicensed lenders, it could be a scam or they may not follow provincial rules designed to protect you. Unlicensed lenders can do what they want and you could find yourself in a very uncomfortable situation with little or no protection.
Conversely, the government regulates licensed lenders under the Payday Loans Act. This Act specifically describes what a lender can and cannot do. The Ontario Ministry of Government and Consumer Services issues the licenses. You can check here to discover whether a lender has a license.
The level of regulation is very high on Ottawa payday loans. Laws include proper methods for collecting money, how to come to an agreement during a dispute, and how to file a complaint.
Additionally, lenders must restrict the cost of borrowing and the amount and type of applicable fees. If the lender does not follow these laws, you have recourse.
#3 Anyone Can Get a Payday Loan
Not necessarily. Every lender uses their own criteria to determine whether they'll lend to you or not. Most lenders won't grant you a second payday loan if you already have one since this could put too much stress on your finances.
Usually, lenders have the following basic requirements:
Legal age in Ontario – at least 18-years old
Canadian resident
Permanent address, valid email address, and telephone number
Active account with a Canadian financial institution
Income paid regularly through direct deposits
Some lenders accept income from the Canada Child Benefit, Disability Tax Credit, Old Age Security, private pensions, and the Canada Pension Plan. Others only accept employment income.
#4 You Can't Borrow If One Lender Turns You Down
This certainly isn't true. As mentioned, every lender sets their own requirements for Ottawa payday loans. If you've been turned down by one lender, it doesn't necessarily mean you'll be refused elsewhere.
Always choose lenders that use a soft credit inquiry during the application. That way, even if they do turn you down it won't negatively impact your credit score. If you follow this rule, you can continue to shop until you find a lender that will grant you a loan.
#4 You Need To Visit An Office
Wrong again. Technology has made it possible to apply for Ottawa payday loans without ever visiting an office.
All you need to do is accurately complete a simple online application form and then submit it. Good lenders let you know the costs upfront and give you their decision within minutes.
If you agree to the terms, you sign your loan contract electronically. Once signed, money is transferred into your bank account or sent by email money transfer. Repayment is also done automatically.
Regrettably, some lenders do bury their fees hoping you won't realize it until you're in trouble. Unlicensed lenders often charge open-ended fees which increase your debt quickly and worsen your financial situation.
Luckily, when you choose a licensed payday loan lender, they can't charge you hidden fees. Ontario regulations limit charges to:
A finance fee for every $100 you borrow
An NSF fee if there aren't enough funds in your account when you need to repay ($25)
A late interest charge if you don't meet your loan obligations (2.5% per month).
#6 It Takes Too Long To Get Money
If you borrow in-person, it could take a while. However, the online process for Ottawa payday loans is extremely fast through the right lender.
Most good lenders handle everything electronically. Depending on your financial institution and your chosen lender, you could have your money within an hour. However, holidays and weekends can impact your funds transfer time.
The legal limit for Ottawa payday loans is 50% of the previous month's average payroll amount, up to a maximum of $1,500.
#7 Customer Service Sucks
This may be the case with some lenders, but not GoDay. Once your application has been funded, our Customer Service Team will be happy to provide an estimated delivery time for your cash advance.
We're also here for you if you have questions or concerns. We have an extensive Education section on our website and offer email and website support too. If you prefer to talk to a real person, our Toronto customer service representatives are happy to help you via our toll-free number during business hours.
#8 Only Ontario Companies Can Issue Ottawa Payday Loans
Unfortunately, any company can build a website and offer payday loans in Ontario. If their home base lies outside of Canada, they may fall back on legislation in their country, rather than sticking to our laws.
Fortunately, GoDay is 100% Canadian. We were founded here and we are still 100% owned and operated. Why deal with strangers when you can deal with fellow Canadians?
#9 Online Loans Aren't Safe
A good payday loan lender relies on the latest and best technology to protect your personal data. Licensed lenders must adhere to applicable consumer data privacy laws too. This means they can't sell or share your data with others, unless the information is specifically used during the loan approval process.
If you're concerned about online security, you can read more about it here. GoDay's privacy policy is also available to you for review. You can also read more about Canadian online payday loans here.
Choose the Right Lender for Ottawa Payday Loans
As you've read, the lender you choose is very important. The following is a list of some of the most important reasons you should consider GoDay:
We've provided Ottawa payday loans since 2012
We are licensed in Ontario and follow payday loan laws precisely
You can borrow between $100 and $1,500, depending on your income
You'll see your costs upfront
No obligation and no impact on your credit score if you decide not to borrow
Many income types accepted – GoDay accepts Canada Child Benefit, Disability Tax Credit, Old Age Security, private pensions, and Canada Pension Plan income
Money in-hand quickly – if you apply during business hours, you could have your loan funds within an hour
No hidden fees – ever
Never visit an office – GoDay is 100% online – apply 24/7 and even sign your loan contract digitally
100% Canadian – we were founded here and are still owned and operated by Canadians
We're a proud member of the Canadian Consumer Finance Association, representing licensed payday loan lenders in Canada
We have a Better Business Bureau A+ rating
Over 1,700 customer reviews through TrustPilot with an overall rating of "Excellent"
Qualifying customers could be offered an installment loan with greater flexibility and better repayment terms
Payment options include direct bank deposit or Interac® Email Money Transfer (conditions apply).
Find Out More
Whether you are ready to start the application process or want more information, please visit our website. You'll also find more information on Canadian payday loans here. GoDay makes Ottawa payday loans simple, safe, and quick.