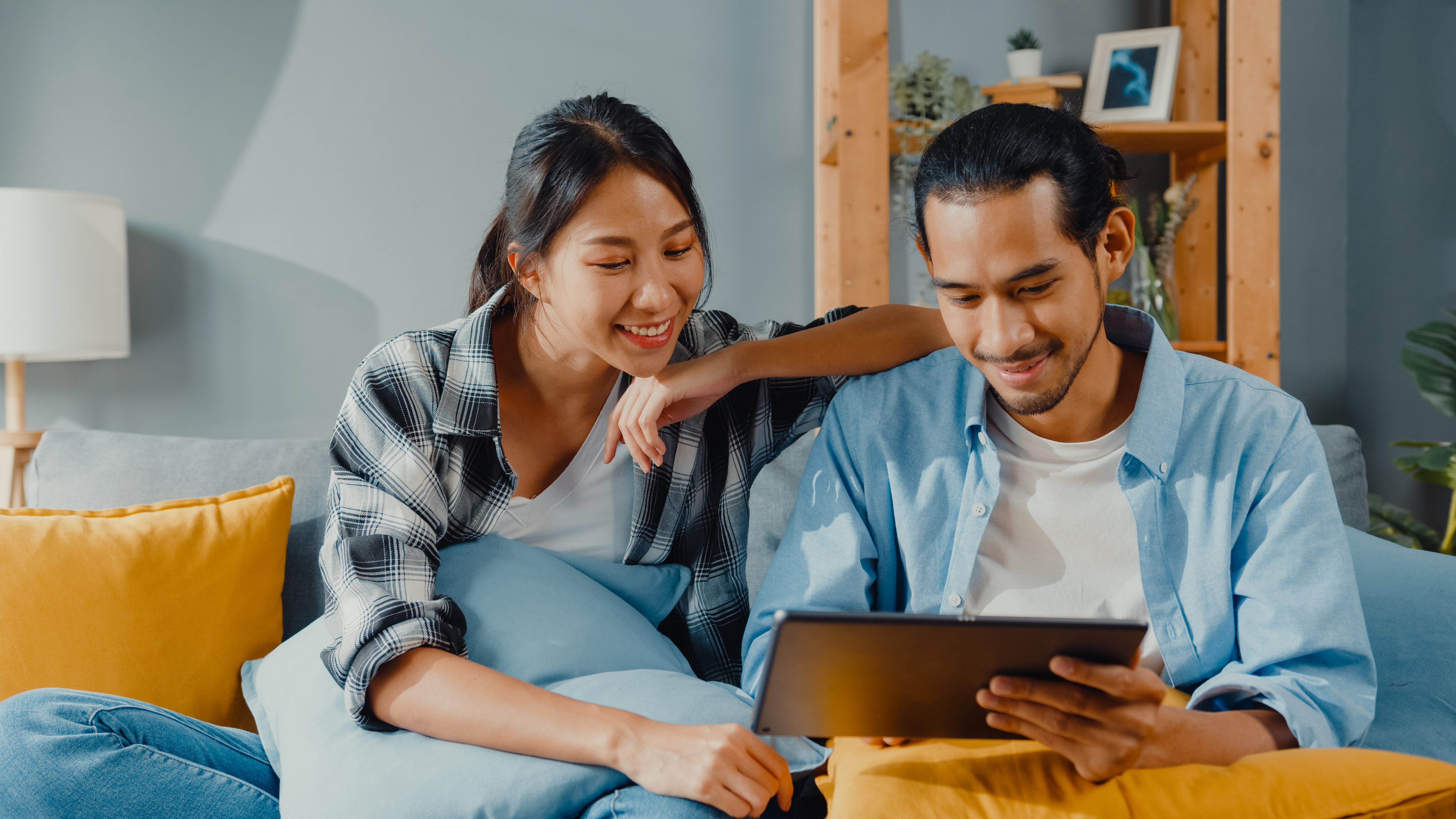 Payday loans online offer great advantages. However, some are better than others. So, how do you sort the good from the bad to find the best possible loan for your needs?
This article provides you with the most important factors you should consider. It should also alert you to common pitfalls you will definitely want to avoid. Hopefully, by the time you reach the end of this article you'll be armed with the information you need to make an informed decision.
Not All Lenders Are Licensed
Unfortunately, many lenders don't bother to obtain a license to lend in your region. This can cause many issues if you have a problem or the lender doesn't perform responsibly and ethically.
Basically, an unlicensed lender can do whatever they please. They aren't governed by regional legislation. Consequently, they can charge you high, open-ended fees, particularly if you don't meet your loan obligations.
However, licensed lenders must adhere to the Payday Loans Act. They can only charge you what is permitted in your province. Plus, you have recourse if you feel they didn't meet their legal duties or handle your loan properly.
Conversely, it can be difficult for consumer authorities to hold unlicensed lenders accountable. Certainly, you can try to reach a resolution, but without the law at your back, it can be near impossible.
Fees Can Vary Greatly
Of course, when you decide to borrow you probably never think about what could happen if you can't meet your loan obligations. However, you definitely should. No one can predict the future and you might find yourself struggling when you thought you could comfortably repay your loan.
Regrettably, some lenders bury their fees amongst the fine print hoping you won't realize their potential impact. Their open-ended fees can increase your debt quickly, leaving you in a far worse financial situation.
Fortunately, a reputable, licensed lender doesn't charge open-ended fees. In fact, they reveal your costs upfront before you provide them with your personal information. That way you can decide whether payday loans online are right for you, or not.
How Much Can You Borrow?
In Canada, the maximum for payday loans online is $1,500. However, you may be able to borrow as little as $100 through some lenders.
It is important to understand that even though the maximum is $1,500, that doesn't mean the lender will grant you the full amount. In some regions, lenders must limit the maximum amount to 50% of your take home pay.
Additionally, many lenders won't grant you the full amount if it is your first time borrowing through their company. Once you've borrowed and repaid a loan, they may grant you the full amount.
What About Signing Documents?
Good payday loans online don't involve a visit to an office. Everything from start to finish, including signing your loan documents, happens online.
As mentioned, a reputable licensed lender reveals your costs before you provide them with your personal information. They will need your province to determine which costs apply to you, because they vary between regions.
If you agree to these costs, you'll complete a straightforward application form. Once submitted, it only takes a few minutes for the company to reach a decision. After approval, you agree to the terms and sign your loan documents digitally.
Read the terms carefully. Until you sign your loan documents, you aren't legally obligated. Even then, if you borrow through a licensed lender, you probably have a 2-day cancellation period if you change your mind.
What If You're Turned Down?
No lender should promise 100% approval. If they do, you should be very suspicious. The only way they could possibly guarantee this without knowing your financial position is by reducing their risk. This usually means you'll pay sky-high interest rates and fees.
When you apply through a reputable lender, they will assess whether you can afford to repay the loan. Should they turn you down, it is probably because your debt-to-income ratio is too high. In other words, you're spending more than you should.
However, there's a more important point you should consider. When a reputable lender assesses your credit, they use a "soft" credit inquiry that doesn't appear on your credit file. If you want to apply elsewhere, you can.
Others may use a "hard" credit inquiry that lowers your credit score and the inquiry stays on your credit file. If you apply elsewhere, the lender will see this credit inquiry. This can make it seem as if you're trying to take on too much debt.
How Long Will You Wait for Funds?
The biggest advantage of payday loans online is speed. A good lender gets money in your bank account quickly, once you've signed your loan documents.
How long you wait for funds depends on the lender. A licensed lender could have money in your bank account with hours. You shouldn't have to wait more than 24-hours for any payday loans online.
Repaying Payday Loans Online
Payday loans online are meant for short-term needs. Consequently, repayment occurs in a relatively short period.
Usually, the lender expects full payment on your next payday after a full two-week pay cycle. In some provinces, you can pay in several payments. However, this must occur within 62 days.
Requirements for Payday Loans Online
Lender requirements vary greatly. However, the usual minimum are a steady income, permanent address, and an active bank account.
Remember, a reputable lender will not ask you for your personal information before they reveal your costs. This allows you to shop for the best possible loan without chancing pesky marketing emails. The lender can't sell your data to others either.
Customer Service Counts
We mentioned that some lenders are unlicensed. However, some may not be Canadian companies either. This can lead to complications should you ever need to talk to someone or if there's a problem with your payday loan.
Choosing a Canadian lender makes sense. They operate within Canadian business hours and they understand our challenges, expectations, and culture.
Look for a company that offers multiple customer service options too. If they only offer email support, you definitely want to look elsewhere. They should have a toll-free number where you can talk to an actual person. Professional lenders also offer in-depth website information such as a FAQ section and other resources.
If the information of their website is disorganized or incomplete, this is a good indicator that they're not too interested in serving their clients. Their contact information should include a physical address within Canada.
GoDay Payday Loans Online
GoDay wants to show you why so many Canadians choose us for their payday loans online. First, here are our simple qualification requirements. We don't believe in wasting your valuable time.
Canadian resident over the age of 18
Permanent address
Active account with a Canadian bank or credit union
Steady source of income through direct deposit
Active, valid personal email account
Active, valid home or cellphone number
Licensed Canadian Lender
GoDay is a licensed payday loan lender in BC, AB, SK, MB, ON, NB, NS, and PEI. We've provided payday loans to Canadians since 2012.
We're legally obligated to reveal our fees. We must also provide you with clear documentation so you understand your obligations and ours.
Professional, Reputable Lender
GoDay belongs to the Canadian Consumer Finance Association which represents the majority of Canada's regulated providers of payday loans.
We are legally obligated to meet the requirements of The Payday Loans Act and the Business Practices and Consumer Protection Act in each province we operate in.
GoDay is a long-standing member of the Better Business Bureau, with an A+ rating. Our customers rank as "excellent" overall on TrustPilot, based on over 1,400 reviews.
Encrypted Data
GoDay uses the latest data privacy measures and best practices to protect your personal and financial data. We never share your data with third-parties.
We are happy to answer any questions or concerns regarding your rights, obligations, or privacy. Please contact us.
Quick Decision & Funds Release
You'll know within minutes whether you qualify. Sign your loan documents and you'll have money in your bank account quickly. We're highly-competitive and you'd be hard-pressed to find another company that can get money to you faster.
100% Canadian
We were founded in Canada and are still 100% Canadian. Even though we are an online lender, we have a significant administrative presence in Toronto, Vancouver, Calgary, Regina, Fredericton, and Dartmouth.
Our customer service representatives live and work in Canada.
Find Out More
Whether you are ready to start the application process or want more information, please visit our website. We make payday loans online simple and safe.