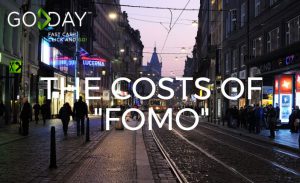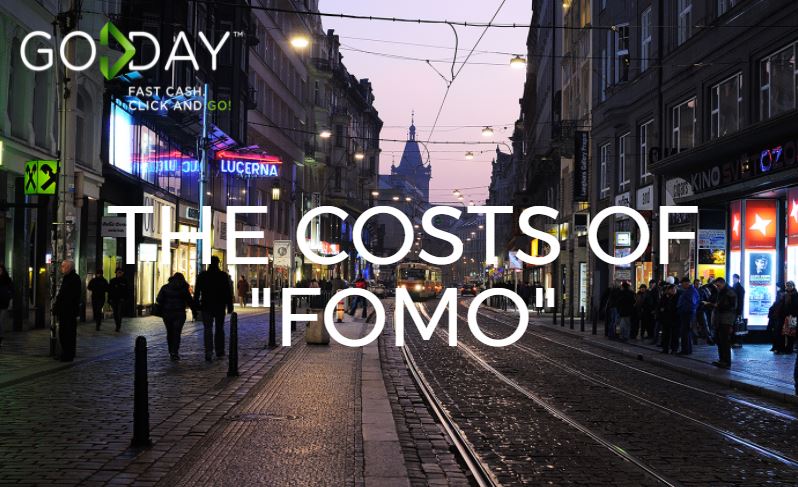 Do you suffer from "FOMO" or the "Fear Of Missing Out"? This is something very common, because who wants to be the person missing out on something fun? What you don't realize is that these events and decisions can often lead to or have financial implications.
Especially in the age of social media when you're seeing images and reading stories of what others are doing, this is how "FOMO" is created. Of course, you want to also be traveling the world or attending that awesome event, who doesn't? But is it financially feasible? Splurging here and there is one thing, but constantly being off budget and not worrying about your credit card statement because you're living in the moment is another thing.
According to Tangerine, twenty-six percent of Canadians admitted to suffering from "FOMO", according to a study by RateHub*. Of that demographic, forty-eight percent are millennial consumers, while only nine percent are of the baby boomer generation. Surprised? Not really, since "FOMO" mainly comes from outlets like social media as previously mentioned. This fear of missing out has been statistically proven to have purchase power as twenty-five percent of those surveyed saying that "FOMO" is their main motivation to shop. This is an alarming statistic because if this kind of spending goes unchecked, shopping habits and random purchases can quickly get out of hand.
So how do you know if you suffer from "FOMO"? Here are five signs below:
You're living for the next social media post. You're always off on the next adventure or trip and showing it off.
You've never turned down a social outing. Whether it is dinner and drinks, an event launch or a random excursion, the possibilities are endless for you.
You see something on social media that you want or want to be a part of.
You're purchasing expensive items (that you probably don't need) and are spending more money than you're making.
You're all over what the latest trend and newest products are. You have to be one of the firsts in your friend group to have and post about it.
Do you suffer from any of these signs of "FOMO"? There's always a way to still have fun and be fiscally responsible at the same time. Work some of these social events and outings into your monthly budget so you're ready for how much they're going to cost you.
What is something you've done or purchased because of "FOMO"? Let us know in the comment section below.