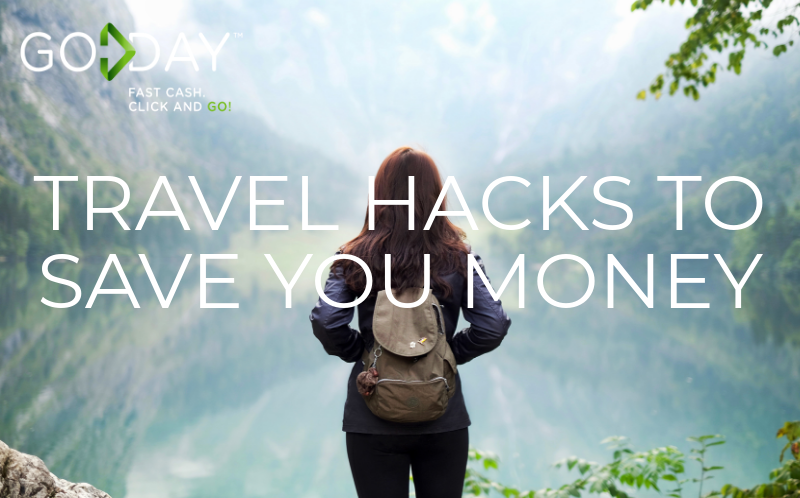 A common goal for people is to want to incorporate more travel in their lives, however, so many people just don't know how to make it work. Often times they assume they need to wait until retirement and look at traveling the world as a "someday" item on their bucket list, versus something they can be doing right now and throughout their lives.

Travel can be one of the most rewarding investments. It's investing in an experience versus a thing, and can be incredibly fulfilling. So why should you wait until your old and grey to travel, and potentially have regret of not taking advantage of traveling now? Not being financially ready for travel doesn't need to be an excuse.
These tips can help you save money while booking travel so you can make traveling a reality for you versus a bucket list item you're patiently waiting to cross off.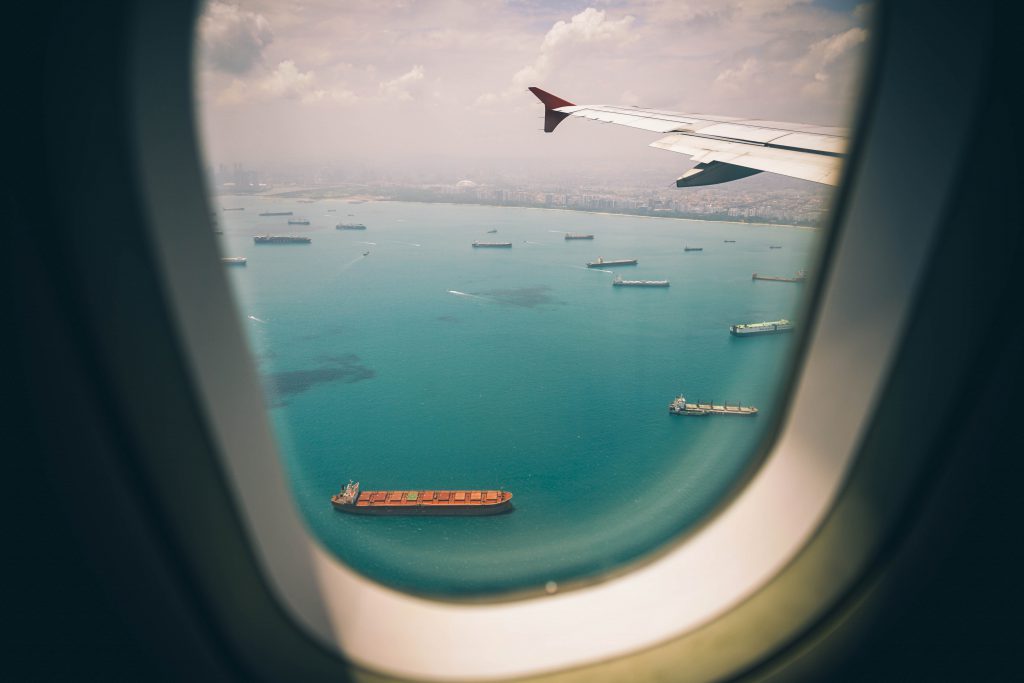 Booking your flight
Let's talk about booking flights. Flights are often the most expensive part while booking a trip, and there are so many tricks of the trade out there, some that work and some that don't, that experts say will help you get a cheaper fare. Booking your flight can be invigorating and exciting, but it can also be tough on your wallet, so here are some tips and best practices to help you cut down on expenses and save money.
Book in the afternoon
You can listen to all the articles that claim there is a magical day of the week to book flights, however, you'll soon realize that these myths are exactly that, myths. Flight changes will fluctuate throughout the week but they'll also fluctuate during the day too. To save money, look at booking your flights in the afternoon as prices usually tend to be higher during the morning when business travelers book most of their flights.
In terms of watching when the best day of the week or month is to book, using an app like Hopper can be incredibly simple. All you do is plug in the dates (or approximate dates) you are looking to travel and where, and you can watch/monitor that flight route. Hopper will send you notifications for when it's the best time to book or wait to book your flight based off past trends they've seen for your flight route.

Set flight alerts
Flight alerts can be a great way to track flight prices without having to login to a website every single day to check. If there is a place you want to go, and you know the approximate dates, sign up for flight alerts that will send right to your email when the flight rises or lowers in price. Skyscanner allows you to do this, as well as AirfairWatchDog.
There are also some Facebook groups/pages out there that exist that share mistake fares from airlines, aka they accidently advertised the wrong price for a flight so you can book it for that mistaken price. Alternatively, they post great deals they find on flights. An example of one is Next Departure, but there may be specific one's for your city/departure city. If you are able to be flexible with dates and destination, these can be a fantastic way to save money.

Pack carry-on only
This is pretty straight forward. It's not rocket science that flights are finding more and more ways to charge you while flying and one of the most common ways is through charging you for your luggage. On small airlines, often domestic, they may even charge you more for the weight of your bag which can add up quick. Sure you think your flight is cheap, and then you add on all these little expenses, and suddenly it's overpriced. First off, make sure you read the small print before booking your flight, and second off, try packing light, and carry-on only to avoid these extra charges.

Follow the 8-week rule
Studies have shown that eight weeks in advance is the magical time to book flights. Any later and prices start to increase, and any earlier, your plans could change and you may have to pay extra to alter or change your ticket. Eight weeks, aka two months, is supposedly the sweet spot for purchasing flights!

Search by month
One of the great things about using tools like Kayak or Skyscanner is that you'll be able to search for flights by month. If you know you want to travel in May for example, you can then look at each date in May and see in a calendar view when the cheapest flights are. This feature allows you to pick the dates with the best flights, and is especially great when you're flexible with your dates, even by a day or two.

Explore nearby airports
Some major cities have multiple airports, and as long as you aren't arriving at one that is too far or inconvenient for you, you may want to consider looking for flights that arrive or depart from the less popular airport for better deals.

Consider layovers
Direct flights are usually the most expensive options to destinations, if you're not in a rush to get home or get to your destination, booking flights with a stop or two can be your answer to a cheaper flight. Also, layovers don't have to be all that bad. They can be great for stretching your legs, they can break up long routes, and if you have a long layover you can even leave the airport and see a city!

Clear your cache
Your cache is a temporary storage location on your computer's internet browser for files downloaded by your browser to display websites you visit. This usually means nothing to most people, however, airlines can track your behaviour via cookies, and I don't mean chocolate chip cookies, cookies essentially mean that when you return at a later date to that website to book a flight you previously searched for, your cookies have noted your interest and will return a slightly higher price for your flight. Clever right? And annoying. You can get around this though by clearing your cache or enabling private browsing.

Check prices on less popular websites
What's great about websites like Skyscanner or Kayak is that they will scan not just specific websites for good price deals but the majority of websites to find the best flight price. This makes it easier to find a good flight deal because instead of searching on one airlines website for a flight, you're now searching a ton of different websites. Often times the less popular booking sites will offer the biggest discounts, so don't be afraid to explore off of major airlines websites, Expedia, or other big, popular websites. However, make sure to read the fine print before booking, especially the change/cancellation fees or any added taxes/charges.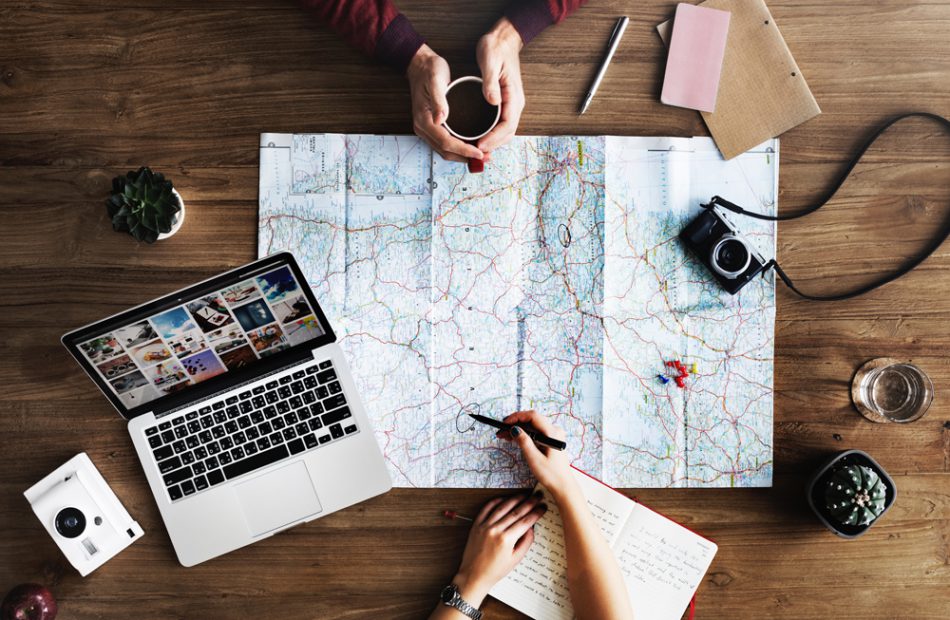 Accommodations
Where you'll rest your head at night and keep your belongings is an important aspect to travel, however, it can be a hefty expense, especially if you're opting for hotels. Accommodations don't need to cost you an arm and a leg on your trip as there are literally so many different options available that can help you save money and cut costs. Here is some advice to help you do just that!
Choose affordable accommodations

Consider being less traditional while choosing your accommodations to help save you money. For starters, maybe that fancy hotel isn't necessary, instead you may opt for a hostel. I know what you're thinking, a hostel/dorm room isn't really for me, however, did you know that lots of hostels actually offer private rooms too? Another alternative is to look into Airbnb's, this way you have access to a kitchen too and can also cut costs on eating out for every meal. Lastly, if you're feeling even more adventurous, look at house sitting or couchsurfing!

Check for "best price guaranteed"
Some hotels offer a best price guaranteed policy which means that they will price match if you find a competitor that has lower prices for rooms. This is also great if you like to book directly with the hotel versus a website like Hotels.com or equivalent. If you check the hotels best rate guarantee policies, you might find out that the hotel will actually match what you find on other websites. They might even provide further discounts and perks for booking directly. For example, Jessie On A Journey says that Best Western will match the lower rate, PLUS provide you with a $100 Best Western gift card.

Consider Hotwire
Consider using websites like Hotwire when booking your accommodations. Hotwire will allow you to purchase and book hotel rooms and travel, however, you won't necessarily know the hotel you are staying in until it's booked. Saying that, you'll know the details of the hotel and the general location so you won't completely end up in the middle of nowhere in a shady motel. Also, Hotwire only works with top hotel chains so you can guarantee that you'll be staying in a popular brand name hotel chain that you can trust. Note though that it's almost impossible to cancel or make changes to these reservations so book wisely!

Look at what's included
Sometimes paying a little more for accommodations can be worth it if the amenities they are including can help cut other costs. For example, if your hotel offers a free airport shuttle, you won't have to worry about cab fare. Looking for hotels that offer free breakfast, or even accommodations that have a kitchenette in the room/apartment can help cut costs on food, and some hotels even offer free tours or activities right through the hotel/hostel.

Be flexible
Being flexible in all aspects of traveling can be incredible beneficial because rates change based on dates and availability. Perhaps you can change up your itinerary to get the best rates while abroad, or think about booking accommodations in more expensive destinations during the week versus weekends. Having the ability to be flexible can really help cut costs and hiked fares during prime season or dates.

Choose location wisely
Sure it may be cheaper to stay on the other end of the city, but it can be worth it and save you money on other things, like transportation, if you stay in an area that makes everything more accessible or easily walkable. Ensure that when booking accommodations that you take a look at the location that it is in and where it is in relation to the activities or things you have planned/want to do.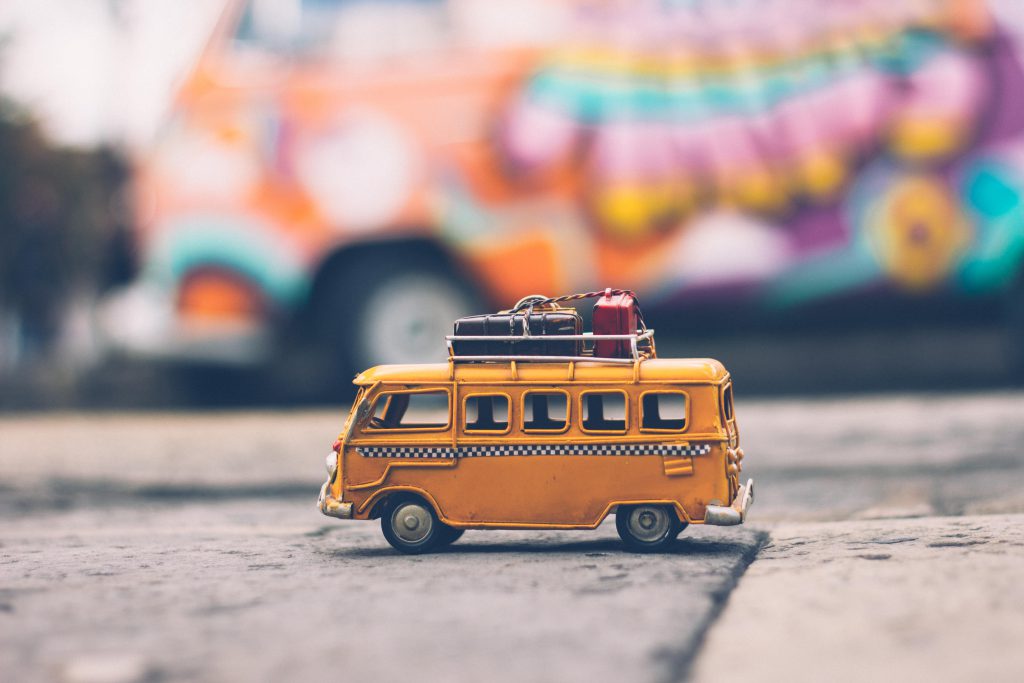 Attractions and activities
A big part of traveling is obviously the attractions and activities you do while you're there exploring. This can be incredibly exciting but it can also add up quick. Tickets for museums, tours, etc. all cost money and most of the time places know tourists will pay no matter the price so they are overpriced! However, there are some ways to save money while exploring that still allow you to have fun!
Shop and eat locally
You're going to pay more to visit more touristy restaurants and stores, that's a given. However, even though there can be an appeal to go to the places that all the other tourists are because you know they're popular and safe, local spots can not only provide you with a more authentic experience, but you'll also pay the local prices. Scope out where the locals eat and recommend, and buy from local shops. Not only will you save money but you'll also be directly supporting the local economy.

Barter where appropriate
Many countries outside of North America allow for bartering when purchasing goods. Unless you're in a shop with listed prices or in a country where this is not acceptable (do your research beforehand), then bartering is a fantastic way to save money. Often times the price that locals will set for tourists is way above what they'd set for fellow locals so learn the tips of the trade when it comes to bartering in the country you are visiting and if it's acceptable. A good rule of thumb in places that do barter is to cut their price in half and work from there. I know this can seem bizarre and uncomfortable for people but you'd be amazed at how low people will go knowing that they started so high!

Book attraction tickets in advance
Realizing you don't always know what you're going to want to do in a destination, there is actually huge benefits of being a planner. Not only does booking tickets for attractions online in advance save you time the day of, but it also can save you money. Often times places offer discounts for pre-purchasing. On top of it, when you visit attractions you'll often find a different line for those that have online tickets which can sometimes mean the wait is shorter or non-existent. Plus, if that's not enough to convince you, some attractions sell out days in advance and people don't realize this until it's too late. Those super organized travelers are onto something, and following suit by booking attraction tickets online may be it!

Look for free activities
In any new city there can be a ton of different attractions and activities, many of which cost money, however, in any city there is usually some free entertainment out there too. For example, Lisbon, Portugal has a couple companies that offer free walking tours of the city like the company Chill Out. Instead of paying the high price tag of tours or activities, pay for a couple you really want to do and see and for the rest, look for free activities available.
Use public transit
Taking a taxi may seem like the easiest option when abroad, but usually public transit is pretty accessible and user-friendly for tourists too. Plus, the price tag that comes along with traveling like a local can be quite significant versus taking taxis everywhere. Google Maps has a button you can click that'll give you directions via transit. If you don't have cellular reception while abroad, you can connect via WiFi to load up your route before you leave your hotel or restaurant.
Another option if public transit isn't available or too adventurous for you is to take Uber or Lyft (or the equivalent for that country). The only issue with this is that you need cellular data or WiFi, however, since WiFi is so widespread you can again, connect in your hotel or restaurant to request a ride. Usually these fares are cheaper than a regular taxi, and you can even opt for the "pool" option and share a ride with others. This could be an excellent way to meet locals!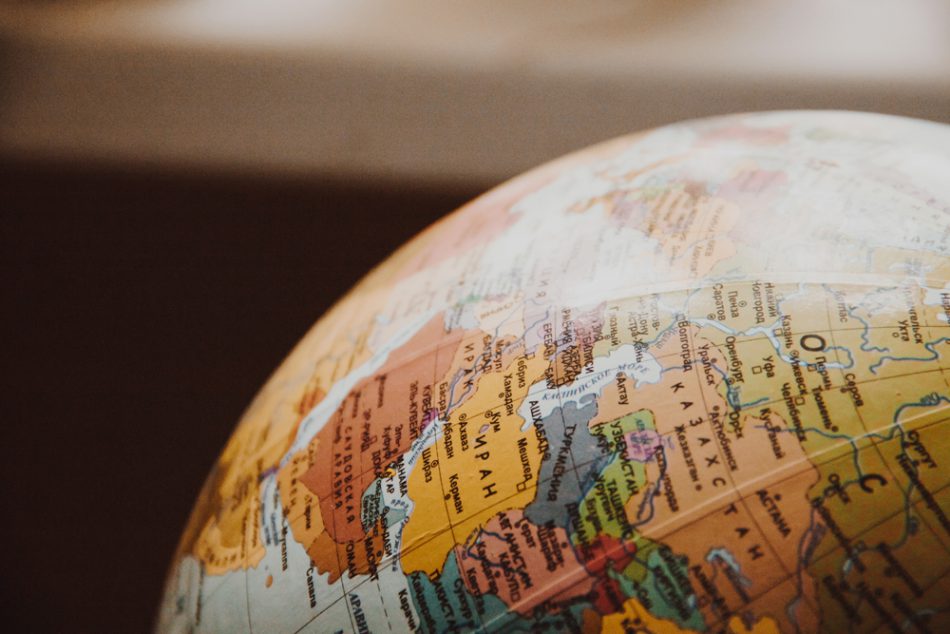 Budgeting for travel
Setting up a budget for while you're traveling and a budget for saving for travel is important. If you want to make travel a priority then you are going to need to figure out a way to financially do that. Budgets are important in all aspects of our lives, so if you want to save for travel you need to make sure to incorporate it into your day-to-day savings and budgeting. Here's how…
Creating a budget
Creating a budget usually starts with looking at your income every month and subtracting from it all the mandatory expenses you have like rent/mortgage, groceries, electricity, internet, etc. With the remaining money, you can add in some line items for saving. It's usually responsible to put savings aside that aren't necessarily dedicated to something specific like travel. These will help be a cushion in your life if there is an emergency or something happens like losing your job. You might also want to put some cash towards your retirement.
How to save
Once you've been responsible with that money, adding in a line to your budget to save for travel can be your next step. How much are you able to put aside each paycheck or month to go into this dedicated travel savings? It's amazing how this can add up quick. Many people would find it helpful to keep these savings in a separate, less accessible account so you don't spend it on other things. It can also be easier to set up auto-withdrawals so you don't let your savings fall to the sidelines. Even if you don't have a specific trip in mind or booked, add into your fund regularly and then taking a vacation will never have to be a "I wish I could do" but you'll have the funds available to you when you can.

Avoid unexpected expenses

Lastly, thinking through your travel plans and planning in advance can help you avoid unexpected expenses while traveling. For example, paying a premium price on a last minute hotel because there aren't many options left available. To avoid these expenses, organize your travels, and also budget for the day-to-day of your trip. Creating a budget to save for your trip is one thing, but creating a budget while you're on the trip is just as important to keep you on track. Here's how you can start thinking about your budget for when you're traveling:
1) Take a look at what you are able to spend daily on your trip and multiply it by the amount of days you're traveling.

2) Eliminate the necessary expenses from this cost like transportation and accommodations.
3) Do some research to get an idea of what a practical amount to spend on things like food is in the country you're visiting.

4) Budget a bit extra for yourself as you don't want to have to miss out on once in a lifetime opportunities because of your cash flow, or be stuck without enough cash.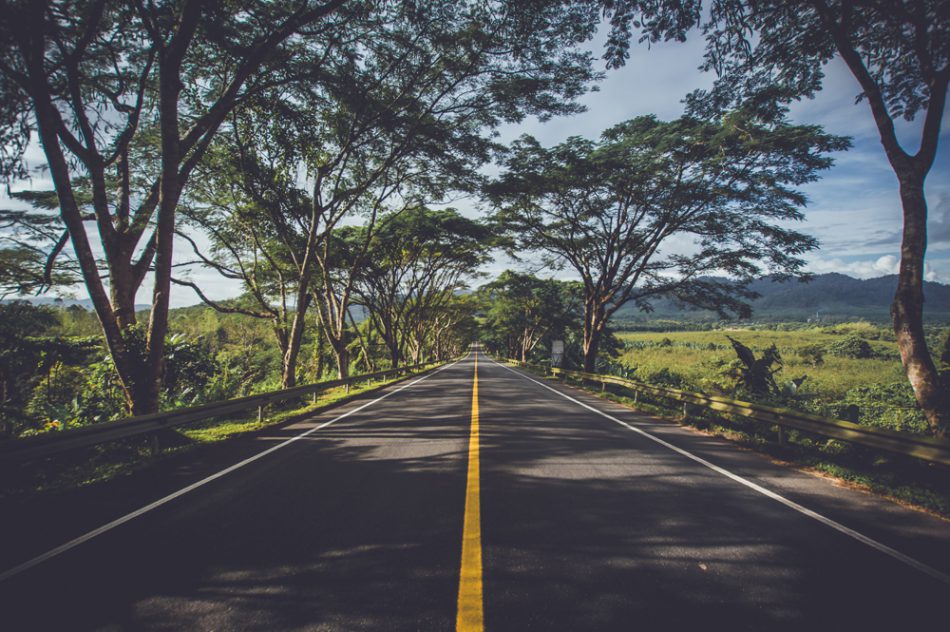 Other tips
There are obviously a long list of tips for how to save money while traveling and we're only touching on a few in this blog article, however, on top of saving change on flights, accommodations and activities, here are some additional tips that can help.
Apply for rewards credit cards
We all know that there are a ton of different reward credit and debit cards available out there. However, how do you know if you have the best one that's giving you the maximum rewards? First off, there is a website that ranks the best cards each year in the travel category, but also it's important to do your own research to see what works for you and your travel habits. For example, WestJet has some fantastic card options that give you fantastic deals for you and a companion when you fly and book with WestJet. However, WestJet only flies to specific destinations and you may be someone who rarely ever flies with that airline. Look into the card that makes sense for you and don't be afraid to explore options outside of your current bank!

Travel during off season
It's normal to want to travel during tourist season because usually that's when the weather is the nicest, however, if it's possible to travel in the off season or even the shoulder season you can save yourself a ton of cash. Make sure when booking your trip that you do some research on when the key seasons are and what the weather is like in off-season, if you can handle a slightly cooler temperature or a little rain/snow then look at booking your travels then. This way you'll cut costs on not only flights but often accommodations and attractions too. The extra bonus is that you'll likely find it way more enjoyable to have places to yourself then having to wait in lines and beat off crowds!
Avoid having to pay bank fees
This may seem minimal but bank fees actually add up so much while traveling. Every time you use most bank machines, they charge you a fee, and often that fee is more than usual for international cards and/or are in the local currency which means converted to your own currency it can get pricey. There are a few ways you can beat this and prevent excessive fees:
– Take out money in local currency before you leave home to avoid having to use the ATMs at all when you're overseas.
– Bring USD with you to your destination and exchange the money at an exchange booth in the airport upon arrival.
– When you take out money from an ATM make sure you are taking out what you need so you don't have to keep coming back for more and paying the fees over and over again.
Get rid of roaming charges
Roaming charges can add up insanely quick and there are so many options nowadays that can help you avoid that completely. For starters, when you land in a new destination make sure your phone is on airplane mode. If your phone isn't, it'll be roaming and you can risk racking up expensive fees.
If you absolutely can't live without your phone, you can buy a SIM card in the airport upon arrival and if your phone is unlocked you can pop the card in and be good to go. Many countries offer incredibly cheap phone and travel plans and usually they are way less expensive than your Canadian carrier. However, if you want to have your regular phone number and plan to use, ensure you talk to your service provider before you leave the country to add on a travel plan. Note that a lot of these travel plans have minimal data so make sure you know your usage habits to avoid more charges. Lastly, you can just use WiFi to use most devices and since WiFi is available in most restaurants and hotels, you usually can make-do with just that.
Bring your own snacks and water
The cost of food and buying water everywhere you go can add up, especially when you're in touristy areas or at touristy attractions. Bringing your own snacks along with you and bottled water (especially if you're in a country where you can drink the tap water) can help save you all those little expenses that add up quickly.
Traveling doesn't need to be super expensive, there are tons of inexpensive ways for you to cut costs and save money. Why not vacation for longer with the extra money you save? These are only some tips that can help you, but there are so many more. Figure out what works for you and keep these in mind while booking your travels.

Want to learn more about GoDay payday loans? Call us anytime.